Head of Operations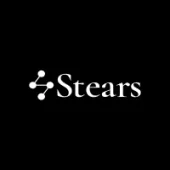 Stears
Operations
Lagos, Nigeria
Posted on Wednesday, September 13, 2023
The Company
Stears is a VC-backed African data and intelligence startup building the Bloomberg of Africa. For global organisations investing in African markets, Stears is the data and analytics provider that enables quick, accurate decisions for financial and operational opportunities. Stears users get access to raw data from various sources, trend data for a wide range of data sets, and constantly updated analysis by researchers. Stears goes beyond just data to provide insights and context based on knowledge of local markets and delivers it all in an easy-to-use interface usable by anyone, not just researchers.
We are looking for a Head of Operations who loves to learn, be challenged, and enjoys working in a high-performing team where he/she is supported, given responsibility, and held to high standards. This role is company-wide.
The Role
Why it's important: This role is core to building out our operational capacity to grow, execute and operate as a Pan-African company. Stears now operates in Nigeria and Kenya, with plans to become a truly Pan-African company over the next three (3) years. You will be responsible for working with the CEO, COO and other key leaders to drive operational efficiency and set up anti–fragile systems to manage our operational, financial and people systems across the company as we enter our new markets.
What it covers: At Stears, the Operations team includes Finance, Legal and General Operations. As the Head of Operations, you will manage this combined function to ensure it operates efficiently and guide the implementation of strategic plans for the Intelligence team to enter new markets (countries) and serve global customers. Your team's goal will be to prepare the company for scale and ensure Stears' smooth entry and operation into new markets. This means you will be required to drive three major outcomes:
Drive operational Efficiency:

Monitor, analyse and improve key efficiency drivers impacting top and bottom-line performance to ensure operational efficiency across operational, regulatory, financial and legal issues.

Drive Pan-African strategy & scalability:

Work with the management and Intelligence team to implement Stears' pan-African expansion strategy as the company scales its intelligence coverage across Africa and customer base in Europe and North America

Build and maintain a world-class team:

Build, develop, and retain a high-performing, fast-paced Operations team to support the company's growth and ambitions in current and new markets.
Who you will work with: This role is part of the Operations team, and you will report to the CEO and COO. In addition to working with the core team, you will work alongside business and functional leaders, including; the Director, Stears Insights; Director, Stears Advisory, and Head of Insights.


We are looking for someone who:
Has at least five (5) years of professional experience in an operations or project management role

Has at least two (2) years in a leadership position with experience in hiring and retaining employees

Has at least two (2) years of experience within a Pan African SaaS startup or a rapidly growing Pan African B2B company

Has demonstrated experience working across multiple African countries or regions in an operational capacity

Has led or been involved in pan-African expansion strategies and operations

Has a strong understanding of financial analysis and budgeting

Has strong knowledge of multiple operational functions and principles, including finance, customer service, production, and employee acquisition and management

Has familiarity with African regulation and pan-African expansion best practices

Has the ability to go from "zero to one" and start things up

Has the ability to think strategically and provide direction for complex projects
Responsibilities
Execution of Pan-African Expansion Plan
Define and design our expansion roadmap to guide how we will operate in the short term and scale in the long term across African markets.

Coordinate Operations (Finance, Legal and General Operations), Product, People Operations, Sales and Marketing among various other teams to scope, define, prioritise, and roll out playbooks for every phase of our expansion plan.

Drive day-to-day execution to launch intelligence coverage of new markets in East and West Africa.

Provide a solid strategic perspective that informs pan-African planning on operational issues (people, risk management, payments, regulation, technology, culture etc).

Independently articulate and champion market assessments of the markets we expand into. Define market-level OKRs and seek support and alignment from leadership and operational teams.
Team Management
Recruit, motivate and develop the talent we need to accomplish our expansion and operational goals.

Help author, document, and recommend operational process guidelines and best practices to strengthen the team.

Guide and supervise the team to own and execute operational deliverables from concept to final execution within the relevant deadlines.

Manage teammates' training programs, create training materials, and conduct training sessions.
Operations
Coordinate internal tasks, deliverables and responsibilities within the Operations team to ensure alignment and smooth operational processes.

Partner with the CFO on the annual budgetary planning and reporting processes to guide the financial performance for the year

Build scalable processes for repeatable operational tasks and create internal capacity to execute one-off projects or deliverables.

Ensure cross-functional participation in developing new SOPs in partnership management, contract management, minimum requirements for operational presence on the continent, and operations controls.

Perks
Competitive salary and vestable stock options

Hybrid working

(office and remote as required)

Flexible paid time off and holidays

- 25 days excluding public holidays, sick days, parental leave, etc.

Stears branded merchandise and swag

Opportunity to pioneer Stears' pan-African expansion

Onboarding allowance to facilitate workstation setup

Provision of a work laptop -

Apple MacBook

Individual budget for learning and development -

Training allowance to foster learning

Comprehensive Health Insurance -

Access to the most extensive health plan. Family plan option available on request.
Diversity
Stears is proud to be an equal opportunity employer and will consider all qualified applicants regardless of color, ancestry, religion, sex, national origin, sexual orientation, age, citizenship, marital or family status, disability, gender identity or expression, veteran status, actual or presumed belonging to an ethnic group, or any other legally protected status. If you have a disability or special need that requires accommodation, please let us know.