Advisory Lead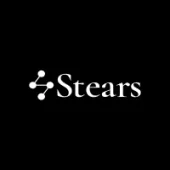 Stears
Lagos, Nigeria
Posted on Wednesday, June 14, 2023
About Stears

For global organisations investing in African markets, Stears is the data and insights provider that enables quick, accurate decisions for financial and operational opportunities. Stears users get access to data from a variety of sources, economic forecasts, and constantly-updated analysis. At Stears, we go beyond just data to provide insights and context based on knowledge of local markets.
Stears Advisory consultants provide insights that enable global decision-makers to answer questions about the African markets and economies.

Your Role at Stears

As an Advisory project lead, you are one of the intellectual leaders within the Advisory division. You will lead project teams that use data and insights to solve clients' problems. These clients are the world's largest and most impactful policy and investment decision-makers. At Stears, you will help them diagnose complex problems, gain a deep and accurate understanding of issues, opportunities and industry, and develop recommendations. You will collaborate across functional teams such as Design, Data Analytics, Growth, Insights and Senior Management to deliver outputs.
You will:
Independently lead and manage the delivery of client projects.

Design and execute project methodologies for research, data and insights projects, including scoping problems and reviewing deliverables produced by other consultants and providing guidance on improving those deliverables.

Engage and cultivate relationships with internal stakeholders and key players across Africa's business environment.

Leverage critical thinking frameworks and mental models to structure and solve—sometimes new and ambiguous—problems.

Work with cross-functional teams to ensure high-quality deliverables.

Manage resources to balance and ensure the timely delivery of client and internal commitments.

Lead your personal and professional development goals, and continually develop domain expertise through internal and external training and studies.

Contribute to the commercial success of Stears Advisory through a focus on value-creation for clients.

Qualifications

Minimum of 6 years of work experience in a structured work environment. An advanced Master's degree and previous work experience in an operational, consulting, research or related role is preferred.

Demonstrable track record of structuring problems, synthesising information and research data into relevant and actionable outputs understandable by non-technical stakeholders, ideally in a professional environment

High analytical and problem-solving skills. Must be able to demonstrate the ability to apply critical thinking to solve ambiguous problems and to spot trends in data, aggregate, disaggregate, compare and combine datasets to answer questions.

Experience managing relationships with multiple external stakeholders, including clients, regulators, suppliers, etc.

Experience managing teams to deliver measurable outcomes and a proven ability to manage team deadlines. This involves long-term planning and clear instructions. Must know how to mentor and lead others within the team.

Project management skills, demonstrated by previous experience defining project scope, managing timelines, and internal and external stakeholders to deliver small to medium-sized projects.

Experience presenting to professional audiences and senior leaders

Excellent written communication skills in English and local languages, as required

Why Stears is such a great place to work

Our consultants report Stears to be the best experience of their careers because it gave them the opportunity to:
Deepen their analytical and critical thinking skills, which they apply beyond specific domains and disciplines.

Develop strong writing and presentation skills that they leveraged in other stages of their careers.

Gain a high level of autonomy and responsibility by taking on responsibility for an entire industry.

Do something meaningful by being part of a team making African data and insights more widely available.
Perks
Competitive salaries at all levels. This role may also be eligible for other discretionary compensation schemes

25 days of paid time off—excluding public holidays—as well as parental, compassionate and sick leave days

Additional discretionary financial assistance for tools needed to bolster employee productivity

Provision of—or reimbursement for—comprehensive health insurance plans

Flexible working (office or remote) as required

Investment in training and professional development

Access to an expert Intelligence team and unlimited access to our

Stears Insights product

. Stears Intelligence team includes some of the brightest knowledge experts covering a wide range of sectors, all passionate about delivering the highest quality of intelligence on the African continent.
Diversity
Stears is proud to be an equal opportunity employer and will consider all qualified applicants regardless of colour, ancestry, religion, sex, national origin, sexual orientation, age, citizenship, marital or family status, disability, gender identity or expression, veteran status, actual or presumed belonging to an ethnic group, or any other legally protected status.