Lead Economist (Economic Modeling)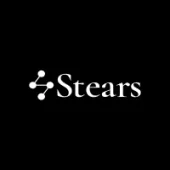 Stears
Lagos, Nigeria
Posted on Monday, May 29, 2023
The Company
Stears is an intelligence startup of 40+ people using data to answer questions about Africa. Our mission is to become the world's most trusted provider of African data & insight to global businesses, finance, and policy professionals. We make this possible by integrating all our intelligence (news & analysis, proprietary data, aggregated public data, licensed data, forecasts, and reports) into a searchable platform, complemented by a rich mobile experience.
Our customers currently pay for access to Stears' intelligence through a web platform, that includes daily insight and data. Our experts are always ready to answer client data questions about any sector, market or African country.
We are seeking a seasoned Lead Economist to spearhead research and analysis across a range of economies and markets. The Lead Economist will collaborate with and direct a team of analysts to develop "The Stears View", a cornerstone of the decision-making process for our subscribers. This leader will also distill actionable insights to drive decision-making, regularly engage with top-tier intelligence and business leaders within Stears, and maintain a strong command of macroeconomics, financial markets, and public policy.
The Role
Why it's important: The Insights team is one of the core intelligence teams at Stears. The research and analysis our team produces helps our customers prepare for opportunity and empowers them to act with confidence when making strategic decisions. Our insights provide quality and actionable intelligence to the public and private sector, which cuts across different economies on the African continent.
Our economists deliver deep insights into the themes that drive policy, financial markets, and capital flows.
What it covers: As the Lead Economist, you will be a key intellectual driver within the Insights team. Your responsibilities will include identifying skills gaps and areas for improvement within the core economics team, promoting and representing Stears at external events and internal meetings, and delivering deep insights into the themes that drive policy, financial markets, and capital flows. You will also play a key role in spearheading our pan-Africa expansion, producing data-driven insights across the African continent.
How we work: The team produces high-quality insights that answer the most important questions about Africa for decision-makers. This role puts you in the perfect position to be the principal commentator on key macroeconomy issues for the Stears team.
The Insights team constitutes a team of economists and data analysts that provide best-in-class research, data-driven analysis and insights. Team members deliver tailored 1:1 presentations, participate in key industry forums, and contribute to thought leadership through thematic papers, events, and media. Our long-form insights cut across issues such as Should the CBN increase interest rates in Nigeria? and Why closing Nigeria's land borders was a mistake. You may also spend some of your time working on special data projects like the COVID-19 in Nigeria: State Index. This is an exciting time to join the team as you will also lead our initial pan-Africa expansion to produce data-driven Insights across the African continent.
Who you will work with: This role is part of the Insights team. You will report to the Head of Insights. You will also work with other researchers, economists and consultants in the intelligence team. In addition, you will work with other internal stakeholders, including the Head of Intelligence.

We are looking for someone with
At least 4-5 years of experience working as an economist. Preference would be given to candidates with an Africa-wide perspective. If you are a strong economist with an entrepreneurial mindset, this is the perfect role for you.

Strong collaborative skills and can work across the different cross functional teams at Stears. In the past, you have managed complex projects and timelines effectively

Strong research skills to produce accurate and insightful analysis. Must also demonstrate the ability to apply mental models to support crisply-argued articles that analyse trends and developments in the innovation ecosystem

Must be able to collect, structure, analyse, interpret or extract insight from raw data

Ability to communicate complex information in three formats; clear written prose, data visualisation and slides

A creative mindset to generate and identify interesting and in-depth stories

An interest in building a public profile as a principal commentator on the economy

An active network of economists and other experts on the economy that can provide external expertise on the macroeconomic trends and issues



Responsibilities
Serve as an intellectual leader within the Insights team, providing leading analysis and insights on macroeconomic issues.

Ensure required quality standards for Stears Insights products and services are met at all times.

Liaise directly with external clients on behalf of Stears, driving the creation of custom and actionable insights for each customer presentation.

Contribute to the commercial success of Stears Insights through a focus on value-creation for clients.

Work collaboratively with other senior Stears Insights members to support new product development.



Perks
Unlimited access to Stears Premium

Flexible working

(office or remote) as you require.

Special emphasis on learning and development

Comprehensive health insurance

Competitive salaries at junior, intermediate and senior levels

Paid time off

- 25 days excluding public holidays and sick days

Access to an expert Intelligence team

- Stears Intelligence team includes some of the brightest knowledge experts in Nigeria covering a wide range of sectors, all with a passion for delivering the highest quality of intelligence on the African continent.

The Stears Experience

- These are the top reasons analysts report having the best experience of their careers at Stears:

Deepen their analytical & critical thinking skills which apply beyond a specific domain

Develop strong writing skills that can be leveraged in other stages of their careers

Gain a high level of autonomy and responsibility by taking on responsibility for an entire industry

Do something meaningful by being part of a team making African data more widely available



Diversity
Stears is proud to be an equal opportunity employer and will consider all qualified applicants regardless of colour, ancestry, religion, sex, national origin, sexual orientation, age, citizenship, marital or family status, disability, gender identity or expression, veteran status, actual or presumed belonging to an ethnic group, or any other legally protected status. If you have a disability or special need that requires accommodation, please let us know.