IT Support Specialist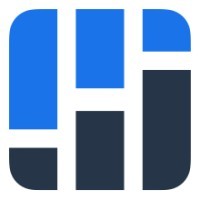 Hearth
IT, Customer Service
Remote
Posted on Thursday, May 18, 2023
About Hearth
Hearth is a Fintech company helping home improvement contractors grow and manage their business. Our SaaS platform provides over 14,000 contractors the financial tools they need to close more business, including financing solutions, invoicing, payment collections, insurance products, all in one, modern system designed specifically for the home improvement industry.
Backed by 8VC, Founders Fund, and other prominent leaders in Silicon Valley, Hearth has raised over $50M and is one of the fastest growing companies in the home improvement space.
About the role
We are seeking a skilled and dedicated IT Support Specialist to join our dynamic team. As an IT Support Specialist, you will be responsible for providing technical assistance and support to our employees, ensuring the smooth operation of computer systems and networks. Your expertise and problem-solving abilities will contribute to the overall efficiency and productivity of our organization. This is an excellent opportunity to showcase your technical skills and contribute to the success of our company.
What you'll do:
Provide technical support to end-users via various channels, including in-person, phone, email, and remote assistance.
Diagnose and resolve hardware and software issues, including desktops, laptops, printers, mobile devices, and other peripherals.
Install, configure, and maintain computer hardware, operating systems, and software applications.
Assist in the setup and maintenance of servers, ensuring optimal performance, security, and data integrity.
Manage user accounts, permissions, and passwords in accordance with company policies.
Conduct regular system backups and ensure data recovery procedures are in place and effective.
Collaborate with colleagues to identify, prioritize, and resolve technical issues.
Provide training and guidance to users on the proper use of hardware and software applications.
Stay up-to-date with emerging technologies and industry trends to provide proactive support and recommend improvements.
Document technical processes, procedures, and solutions for future reference and knowledge sharing.
Participate in IT projects, including system upgrades, migrations, and deployments.
Maintain inventory of hardware, software licenses, and equipment, and facilitate procurement as required.
Handle user provisioning for onboarding and offboarding processes.
Assist with company audits like SOC2, BCP/DRP,PENTEST
Requirements:
Proven experience working as an IT Support Specialist or in a similar technical support role.
Solid understanding of computer systems, networks, and troubleshooting principles.
Proficient knowledge of operating systems (Windows, macOS, Linux) and common software applications.
Familiarity with hardware components, including desktops, laptops, printers, and mobile devices.
Experience in configuring and troubleshooting network devices (routers, switches, firewalls).
Strong problem-solving and analytical skills with the ability to prioritize and multitask effectively.
Excellent communication skills, both verbal and written, with the ability to explain technical concepts to non-technical users.
Customer-oriented mindset with a focus on delivering high-quality service and support.
Proactive attitude and ability to work independently as well as in a team environment.
If you meet the above qualifications and are passionate about providing exceptional IT support, we would love to hear from you. Please submit your resume and cover letter outlining your relevant experience and accomplishments in the field.
Benefits
Mission-driven, values-based culture.
Competitive pay.
Growth opportunities as we continue to grow and scale.
Generous PTO, plus paid company holidays.
Stock options.
Medical, dental, and vision options.
401(k) package.

Location
We are hiring for this position remotely
Compensation
$45,000-$50,000
The expected compensation range for this position is displayed in compliance with all local/state regulations. The expected compensation range for this position is based on a number of factors, including but not limited to: individual education, qualifications, and prior work experience.
More About Us
Hearth embraces diversity. We are proud to be an equal opportunity workplace and do not discriminate on the basis of sex, race, color, age, sexual orientation, gender identity, religion, national origin, citizenship, marital status, veteran status, or disability status. We consider for employment qualified applicants with arrest and conviction records.