Senior Technical Artist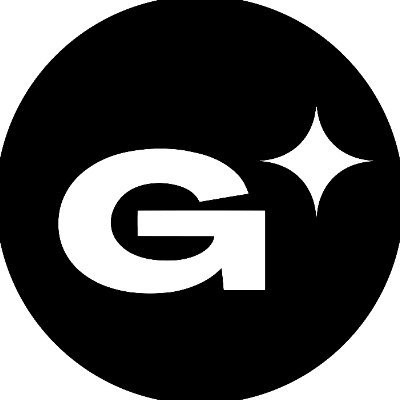 Genies
IT, Education
Los Angeles, CA, USA
Posted on Wednesday, April 19, 2023
Genies is culture's leading avatar technology company empowering humans to create their own avatar experiences. To-date, Genies has been widely adopted by cultural tastemakers and has partnerships with Universal Music Group and Warner Music Group as their rosters' "official avatar." Genies has recently launched its consumer arm via its AR Developer Kit which allows developers to create interoperable avatar experiences for mobile and hardware AR. Their first avatar experience, Silver Studio, allows users to design and exchange digital fashion. Genies has raised $250M from investors such as Silver Lake, BOND, NEA, and Bob Iger valuing the company at $1 billion.
Genies is looking for a Senior Technical Artist to join our growing R&D team. Seated in our Los Angeles based headquarters, you'd be responsible for prototyping and integrating the future of avatar technology, avatar features and avatar ecosystems. You'll partner closely with our engineering, product, design and animation studio teams to deliver the most cutting edge avatar tools and technologies that will drive Genies mission to empower consumers to create and own their own avatar ecosystems. This role sits at the intersection of art and engineering, and at the core of creating powerful experiences and valuable utility for users and their avatars. Our ideal candidate will combine a passion for high-fidelity visuals with the technical acumen to design and implement solutions for the next generation of digital identities.
If you've ever dreamt of being the driving force behind avatars, avatar ecosystems, and the future of social networking then grab a seat on this rocket!
What You'll be Doing:
Build prototypes of experimental features in Unity and other real-time platforms

Develop and implement new tools, techniques and workflows to push the capabilities of the avatar framework

Collaborate with creators and engineers to optimize, integrate and debug new content and features

Design and extend real-time creation tools for our users, partners and internal studio
What You Should Have:
Be well versed in real-time 3D content creation, including modeling, texturing, materials, lighting, rigging and animation

Professional experience with Unity / Unreal for mobile and desktop target platforms

Professional experience with Maya / Blender and other digital content creation tools

Professional experience with character dynamics and effects (clothing, hair, particles)

Strong understanding of 3D skeletal systems and animation (retargeting, ik, mocap)

3+ years experience in games, film/television, AR/VR, or related fields

3+ years experience with programming/scripting languages such as C#, Python, C++

BS degree in Computer Science, Engineering, or equivalent experience

Familiarity with Git/Source Control and other change management frameworks

Experience with Mobile AR (AR Foundation, ARKit, ARCore and relevant APIs)

Practical understanding of linear algebra and data structures

Strong initiative, highly organized with the ability to work independently

Excellent communication and problem-solving skills
How Genies will support you
Genies is a well-funded, growing start-up that cares deeply about each of our employees' growth and success. Our roles and their responsibilities are created with a breadth of scope that introduces each employee to exciting new challenges and opportunities that a growing start-up encounters. The actual base pay is dependent upon a number of factors, including: professional background, training, transferable skills, work experience, education, location, business and product needs, and market demand. The base pay range is subject to change and may be modified in the future. Full-time employees may also be eligible for equity compensation, in addition to a robust health, wellness, and benefits package.
Starting Salary Range: $100,000 to $200,000 USD
Here's why you'll love working at Genies:
You'll work with a team that you'll be able to learn from and grow with, including support for your own professional development

You'll be at the helm of your own career, shaping it with your own innovative contributions to a nascent team and product with flexible hours and a work from home policy

You'll enjoy the culture and perks of a startup, with the stability of being well funded

Comprehensive health insurance for you and your family (Anthem + Kaiser Options Available), Dental and Vision Insurance

Competitive salaries and 401K program for all full time employees

Flexible paid time off, sick time, and paid company holidays, in addition to paid parental leave, bereavement leave, and jury duty leave for full-time employees

Health & wellness support through programs such as monthly wellness reimbursement

Working in a brand new, bright, open-environment and fun office space

Choice of MacBook or windows laptop
Genies is an equal opportunity employer committed to promoting an inclusive work environment free of discrimination and harassment. We value diversity, inclusion, and aim to provide a sense of belonging for everyone.