Mechanical Engineer - Prototype Engineering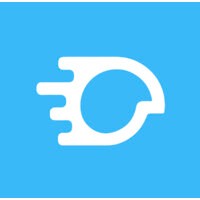 Flyby
Other Engineering
Los Angeles, CA, USA
Posted on Thursday, March 10, 2022
About Flyby
Do you want to build products straight out of science fiction? Flyby is building software to power drone delivery fleets for major cities. Our goal is to unleash a future where anything you can dream of will arrive instantly.
Flyby is founded by a team of Yale graduates who built the United States' first working urban drone delivery service. Our current team is composed of engineers previously from JPL, Google X Labs, and Anduril. We're backed by category-defining investors such as Ryan Hoover (Product Hunt Founder), Naval Ravikant (Angelist Founder), Lightspeed Ventures Scout, and MaC Ventures.
The Role
Delivery drones are powerful machines. Our delivery accuracy is measured in centimeters and delivery time is measured in seconds. We are looking for engineers who are excited about pushing the boundaries of what drones can accomplish.
You will be building and evaluating, and performing prototype assembly of various Flyby hardware projects including ultra-lightweight payload delivery mechanisms and real-time LiDAR terrain measurement systems.
As one of our first hires, you will be working closely with our founders and engineering lead in creating our assembly processes, reliability study designs & analyses, and implementation decisions. There is no status quo here—you'll get to build the wildest solution you can imagine as long as it's within the laws of aviation and physics.
This role is open to Los Angeles only. If you are interested in relocating, we'll help cover your relocation costs.
Core Requirements
You're excited about working hands-on with mechanical systems.
2+ years of hands-on hardware assembly and test experience.
Interest in prototype assembly will be important to this role.
Strong working knowledge of Solidworks or other equivalent CAD tools.
Proficiency in failure mode and effects analysis
Experience in rapid prototyping methods (including CNC and 3D printing) and material sourcing.
Foundational knowledge of PCB design and fabrication.
You know how to be supportive—especially when teammates are faced with challenges.
Bonus Points
Previous experience with aviation or robotics projects.
Proficiency with Altium or equivalent PCB design tools.
When your friends and family look up in the air, they will see robots powered by what you created. This is not technology that gets tucked away; it will touch the everyday lives of people around the country. We want to give everyone the superpower to summon whatever they want instantly from their pocket.
As an early employee, you'll be interacting with our category-defining investors such as Ryan Hoover (Product Hunt Founder), Naval Ravikant (Angelist Founder), Lightspeed Ventures Scout, and MaC Ventures. In addition, you'll also have access to our list of amazing angel investors like senior executives at Tesla, Postmates, Spotify, Ironclad, and Acorns.
Flyby is an equal employment workplace and affirmative action employer. By valuing inclusion and diversity of all forms, we strictly prohibit and do not discriminate based on race, color, religion, national origin, gender, gender identity, gender expression, age, ancestry, citizenship, sexual orientation, status as a protected veteran, or any other legally protected characteristic.