Drone Pilot-in-Command (Full-time RPIC)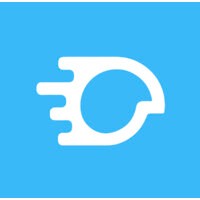 Flyby
Los Angeles, CA, USA
Posted on Thursday, March 10, 2022
About Flyby:
Do you want to work on something straight out of science fiction? Flyby is building America's first urban drone delivery fleet. Our goal is to unleash a future where anything you can dream of will arrive instantly.
Flyby is founded by a team of Yale graduates who built the first working urban drone delivery service. We're backed by top investors in Silicon Valley such as Ryan Hoover (Product Hunt Founder), Naval Ravikant (Angelist Founder), Lightspeed Venture Scout, and MaC Ventures.
The Role:
You will be working full time to train, develop, and fly with one of America's first commercial drone delivery services. We're looking for leaders who exemplify high safety and accountability standards. As a drone Pilot-in-Command, you excel in tasks that require you to concentrate for long periods of time and maintain situational awareness to achieve high margins of safety.
What You'll Do:
Train directly with our senior staff on best practices in piloting mid-sized delivery drones. We'll teach you to be an expert in conducting drone delivery operations.
Put your skills into practice by flying full-time for one of America's first drone delivery services.
Safely execute each flight by maintaining diligence and procedural compliance.
Work with our engineering team to develop and test prototype flight software and contribute meaningfully to operations procedures.
Core Requirements:
A love for aviation and drones. You're excited about Flyby's vision.
An attitude for endurance. You enjoy working in outdoor environments, and are comfortable with tasks involving long periods of concentration.
Highly independent and driven. You're a leader, and are open to leading a small team of pilots and flight staff as we grow.
Strong communication skills. You feel at ease about high-stakes interactions with clients, local safety officials, and federal agencies.
Other things you should know:
FAA Part 107 Remote Pilot Certification is preferred but not required. If you are a strong candidate, we'll provide you with training and certification.
Must be able to pass an FAA Second-Class Medical or possess a current second-class medical (we'll cover certification cost and walk you through the process if you do not have one).
You may be requested to conduct operations during certain periods at our field R&D test site 1hr outside of Central LA. We'll reimburse or provide transportation for such work.
Your duties may include physical demands such as the ability to crouch, stoop, lean over, and lift 25 pounds. Must be comfortable with heights and ladder climbing.
Must be able to pass a background screen.
Must be eligible to work in the US.
When your friends and family look up in the air, they will see robots powered by what you created. This is not technology that gets tucked away, it will touch the everyday lives of people around the country.
We want to give everyone the superpower to summon whatever they want instantly from their pocket. We're proud to be backed by category-defining investors such as Ryan Hoover (Product Hunt Founder), Naval Ravikant (Angelist Founder), Lightspeed Ventures Scout, and MaC Ventures.
Flyby is an equal employment workplace and affirmative action employer. By valuing inclusion and diversity of all forms, we strictly prohibit and do not discriminate based on race, color, religion, national origin, gender, gender identity, gender expression, age, ancestry, citizenship, sexual orientation, status as a protected veteran, or any other legally protected characteristic.