Drone Flight Operations Visual Observer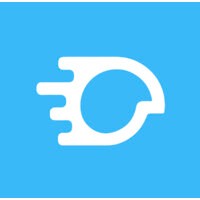 Flyby
Operations
Los Angeles, CA, USA
Posted on Thursday, March 10, 2022
About Flyby:
Do you want to work on something straight out of science fiction? Flyby is building America's first urban drone delivery fleet. Our goal is to unleash a future where anything you can dream of will arrive instantly.
Flyby is founded by a team of Yale graduates who built the first working urban drone delivery service. We're backed by top investors in Silicon Valley such as Ryan Hoover (Product Hunt Founder), Naval Ravikant (Angelist Founder), Lightspeed Venture Scout, and MaC Ventures.
The Role:
A Visual Observer (VO) assists pilots in completing delivery drone flight operations by continuously monitoring the airspace and alerting the pilot to any obstacles in the area, including helicopters or other aircraft.
What You'll Do:
Train directly with our senior staff on best practices in drone flight operations.
Put your skills into practice by assisting in flight safety for one of America's first drone delivery services.
Visually observe each drone delivery flight and the surrounding airspace to maintain obstacle clearance.
Communicate with drone pilots to maintain awareness of aircraft in the delivery area.
Load packages of food onto delivery drones.
Core Requirements:
A love for aviation and drones. You're excited about Flyby's vision.
An attitude for endurance. You enjoy working in outdoor environments, and are comfortable with tasks involving long periods of concentration.
Availability 4 hours a day, 2-3 days a week, usually 5-10pm.
High attention to detail. You are able to pay attention to the skies for long periods of time without distraction.
Punctuality and consistency. You are able to be on time and communicate clearly about your schedule.
When your friends and family look up in the air, they will see robots powered by what you created. This is not technology that gets tucked away, it will touch the everyday lives of people around the country.
We want to give everyone the superpower to summon whatever they want instantly from their pocket. We're proud to be backed by category-defining investors such as Ryan Hoover (Product Hunt Founder), Naval Ravikant (Angelist Founder), Lightspeed Ventures Scout, and MaC Ventures.
Flyby is an equal employment workplace and affirmative action employer. By valuing inclusion and diversity of all forms, we strictly prohibit and do not discriminate based on race, color, religion, national origin, gender, gender identity, gender expression, age, ancestry, citizenship, sexual orientation, status as a protected veteran, or any other legally protected characteristic.