Senior Partnerships Manager, Oceania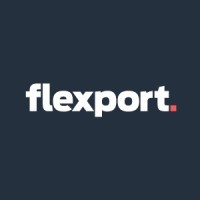 Flexport
Sales & Business Development
Singapore
Posted on Tuesday, July 11, 2023
We are reinventing global trade.
We believe global trade can move the human race forward. That's why it's our mission to make global trade easy for everyone.
Flexport today connects almost 10,000 clients and suppliers across 116 countries, including established global brands like Georgia-Pacific as well as emerging innovators like Sonos.
With offices on three continents, our team is as global as our client base. Wherever you are, whichever role you play, you're guaranteed to share your day with passionate and resourceful team members who are in it together.
The opportunity:
The Global Partners team is building a Certified Partner Network for the 100+ countries where Flexport does not operate directly. Partners provide global reach and the local presence and expertise to complete Flexport's global offering. Flexport provides technology and processes for Partners to seamlessly integrate into the operation, such that operating through a partner is indistinguishable from operating directly with Flexport. The Client experience should be seamless - no matter who is moving the freight.
As a Senior Partnerships Manager in Oceania, you own the partnership strategy, sourcing, negotiation and management for your region. You will work with regional operations, demand, and trade lane leaders to design custom solutions for clients, negotiate competitive rates with our forwarding and customers partners, triage escalations and drive demand through the Partners in the countries you manage. You will operate at both a strategic and operational level, ensuring we exceed Client expectations with each shipment.
What you'll do:
Lead the end-to-end business success of Flexport in key countries in Oceania.

Define the network strategy for your region - understanding Partner and competitive landscape, conducting due diligence on capabilities and compliance, considering growth priorities for the company, defining when, where and what type of Partners you need to add or remove in order to meet your cost, quality and growth goals

Manage all aspects of the Partner lifecycle: sourcing and negotiating, onboarding to Flexport, managing performance, and offboarding

Collaborate with local, regional, and global teams (incl. Sales, Account Management, Trade Lane managers (Air, Ocean, warehousing), Operations, and others) to design logistics solutions for Clients and win new business for Flexport

Drive negotiations with Partners on rates, terms, profit sharing, invoicing, technology adoption and more

Oversee the day-to-day commercial relationship with the Partners and act as a point of escalation for operations teams

Be a trusted advisor and coach to Partners; continuously identifying gaps and develop innovative and creative solutions to improve their performance
What you'll need:
BA/BS in Business, Engineering, Mathematics, International Studies or related field

MBA preferred

12+ years of professional experience in logistics or supply chain, including experience in P&L management and vendor/client/partner management

Excel at managing partner relationships, negotiating to find win-win solutions, and proven ability to connect at multiple levels in an organization

Strategic mindset and ability to execute end-to-end with world class follow through

A "compliance first" attitude to keep our regulators happy and enthusiastic about Flexport since we operate in a heavily regulated industry.
About Flexport:
At Flexport, we believe global trade can move the human race forward. That's why it's our mission to make it easy and accessible for everyone. We're shaping the future of a $8.6T industry with solutions powered by innovative technology and exceptional people. Today, companies of all sizes—from emerging brands to Fortune 500s—use Flexport technology to move more than $19B of merchandise across 112 countries a year.
The recent global supply chain crisis has put Flexport center stage as we continue to play a pivotal role in how goods move around the world. At a valuation of $8 billion, we're experiencing record growth and are proud to have the support of the best investors in the game who believe in our mission, solutions and people. Ready to tackle global challenges that impact business, society, and the environment? Come join us.
Worried about not having any logistics experience?
Don't be! Our mission is to make global trade easy for everyone. That's why it's important to bring people from diverse backgrounds and experiences together with our industry veterans to help move the global logistics industry forward.
We know this industry is complex. That's why we invest in education starting day one with Flexport Academy, a one week intensive onboarding program designed specifically to set every new Flexport employee up for success.
At Flexport, our ability to fulfill our mission of making global trade easy for everyone relies on having a diverse, dedicated and engaged workforce. That is why Flexport is committed to creating and nurturing an environment where anyone can be their authentic self. All qualified applicants will receive consideration for employment regardless of race, color, religion, sex, national origin, age, physical and mental disability, health status, marital and family status, sexual orientation, gender identity and expression, military and veteran status, and any other characteristic protected by applicable law.