Sales Development Manager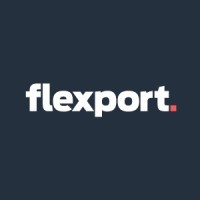 Flexport
Sales & Business Development
Chicago, IL, USA
Posted on Wednesday, June 1, 2022
Help Flexport win new business!
Hiring Leader: Kara Christopher
Recruiter: Emily DiRisio
The opportunity:
Flexport is experiencing massive growth with 2,500+ Flexporters across 20 global offices and warehouses. And we're just getting started. With revenue growing at breakneck speed, we're looking for a Sales Development Manager in our growing Chicago market to keep our top of funnel full and manage our team of SDRs. This is a high impact and high ownership opportunity for self-starters interested in solving real-world problems and revolutionizing global trade.
You will:
Recruit, hire, train, and ramp a team of sales development representatives and coach them in developing consultative and solution-based sales skills
Generate top of funnel demand and achieve quarterly and annual quota/revenue targets by identifying lead sources, constructing lists, et al while driving a high accountability, high performance culture
Collaborate with cross-functional teams like Growth Operations, Marketing, GMs, and SMEs to drive new business
Monitor and refine sales lead processes, metrics, reporting and tools to maximize efficiencies and success on the SDR team
Encourage innovation on your team, especially in finding new customer profiles that Flexport is currently under-serving
You should have:
2+ years' experience leading a team of individual contributors to success
A passion for new business; this team is the fuel for the Flexport rocketship!
Excellent communication and organizational skills plus a willingness to proactively test outbound customer messaging and iterate Flexport's value proposition
An obsession with client happiness. You succeed when they succeed
A bonus if you have experience with Sales Ops functions including: Salesforce Admin, Dashboard Creation, Lead distribution, etc.
Employee Applicant Requirements:
Employees need to be in their

current role for at least 12 months

and in good performance standing before they can be considered for a new role.

Communication about

open internal roles will be shared with all employees

through the internal communication lead at Flexport and coordinated by the recruiting team. Communication via email will go out company-wide twice per month, and will be included in the company newsletter once per month.
Transition periods for employees into their new roles should be no longer than 30 days (unless taking place during Peak Season or in critical cases). We want to make sure that employees can join their new teams in a timely manner so that their experience in their new role is just as positive as it was in their first role with Flexport. This timeframe will allow proper transition plans to be put into place and address any geographic moves.
*If you have questions about this process please talk with your manager, your GM or your executive team member.