Senior Product Designer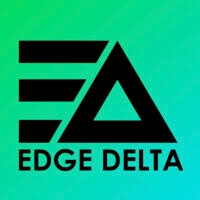 Edge Delta
Product, Design
Remote
Posted on Tuesday, May 23, 2023
ABOUT US
At Edge Delta we're building an observability automation platform that simplifies log management, speeds up troubleshooting processes, and gives developers, DevOps and SRE teams full control of their rapidly-growing observability data.
We are a well-funded Series B ($81MM total funding) high growth startup headquartered in Seattle, with team members throughout the United States and EMEA. We empower our teams to contribute to building our collective success, invest in their professional development, and offer the flexibility to balance their personal and professional lives.
We allow our customers the ability to analyze complete datasets in real-time – no more sampling, filtering, or tiering data. Edge Delta processes 100% of your observability data as it's created at the source to maximize visibility and reduce index volumes.
We don't only tell you there's a "needle" – we show you its precise location in the "haystack." Edge Delta surfaces every anomaly, even those you've never seen before. If the prospect of helping guide customers in this journey sounds exciting, this is the place for you!
Edge Delta is the place where you can be given the opportunity and autonomy to shape the future of observability.
WHAT YOU'LL DO:
As a Senior Product Designer at Edge Delta, you will have the opportunity to own the design process end-to-end, from user research and customer discovery through conceptual mockups, validation, and high-fidelity designs. You will work closely with our engineers and product managers to deeply understand customer needs and then design solutions that can be easily understood and adopted by our rapidly growing customer base. This is a high-leverage position with tremendous visibility and growth potential.
Solving business problems using User-Centered Design methodologies

Create process flows, user flows, conceptual diagrams, information architecture, wireframes, and mockups to effectively communicate high-level design strategies and detailed interaction behaviors.

Design web applications for a highly technical audience.

Develop detailed interaction and visual design specifications and work closely with the development team to implement them

Lead design reviews with internal and external stakeholders.

Participate in user research with customers and industry experts.

Consult on team project goals (best practices, conversion, Usability, UI / UX)

Be able to juggle multiple tasks simultaneously
WHO YOU ARE:
You are an experienced product designer with a passion for building products to solve the needs of highly technical users. You strongly believe that good design must first and foremost solve the needs of your users. You enjoy working in a fast-paced environment where product changes are shipped and iterated quickly based on user feedback and continuous learning. You are excited to embed yourself in a highly-technical, cross-functional team where design ideas and feedback come from everyone.
Bachelor's Degree in Human-Computer Interaction & Design, UX/UI Design, Information Studies or equivalent training and/or experience

5+ years of professional experience designing user experiences for web applications and websites for highly technical audiences

Deep understanding and appreciation for website and web app UX/user centered design, UI design patterns and state of current technologies

A solid understanding of current UI and visual trends

Ability to work independently, and to manage workload to meet project timelines

A solid understanding of web application and implementation

A solid understanding of what it takes to create responsive web applications

Experience working closely with development teams on implementation

Possess a passion for great design, creativity, and innovation

Strong communication and interpersonal skills working in a multi-disciplinary, collaborative environment