Sr. DevOps Cloud Engineer (100% Remote, 1099 Contract)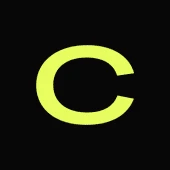 Catalyte
Software Engineering
Posted on Friday, September 22, 2023
POSITION SUMMARY
1099 Contract Opportunity
DUTIES AND RESPONSIBILITIES:
Create cloud-based infrastructure using tools like Chef, Ansible, Terraform, Kubernetes, and Docker
Enhance and maintain Continuous Delivery and Continuous Delivery pipelines (CI/CD)
Maintain and implement monitoring and alerting to help manage Service Level Agreements
Building and maintaining tools, solutions and microservices associated with deployment and our development teams, ensuring that all meet SLAs and errors are minimized.
Actively troubleshooting any issues that arise during testing and production, catching and solving issues before launch.
Automating our operational processes as needed, with accuracy and in compliance with our Cyber Security standards
Enable the software development and deployment pipeline in order to keep continuous delivery pipeline running like "well-oiled" machine; This will enable the team to develop new features and support existing features at scale
Experience with relational databases is a plus (PostgreSQL, MSSQL)
EXPERIENCE AND QUALIFICATIONS
We are looking for ambitious individuals with a history of high achievement and the desire to work in a fast-paced environment with peers who challenge them to be better.
3-5+ years' experience with AWS environments and configuration management
Experience with several scripting languages including PowerShell, Ruby, Python and Bash
Knowledge of systems operations, networking, and application servers
Experience in working with AWS CF, Terraform, Ansible, Docker, Puppet or Chef for automation and configuration.
AWS certifications desired (CSA, DevOps, etc.)
COMPANY INFORMATION
Click here to access our website for more information about our company.