Senior Product Designer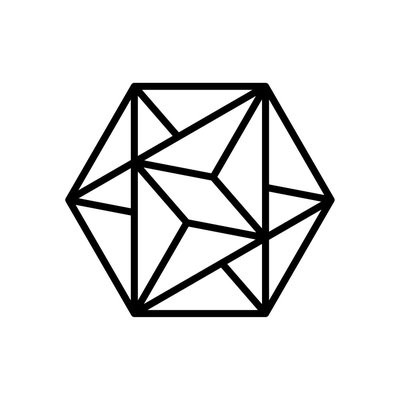 Caffeine
Product, Design
Redwood City, CA, USA
Posted on Tuesday, March 7, 2023
At Caffeine, we want to change how people consume live television - making it more friendly, connected, and fun. To do this, we're building a new social broadcasting platform that features world-class content, easy-to-use broadcasting tools, a social and fun viewing experience, and an engaged broadcaster community.
This is an exciting and enormous challenge, and we will only be successful if we build a supportive and collaborative team. Our teams prioritize delighting our community of viewers and broadcasters, working with intention, taking ownership of our commitments, and acting with resilience and determination—all with the intention to ship greatness, always.
As a Product Designer you will be immersed in every aspect of the product development process. You will own projects end-to-end–from idea conception, research, and wireframing, all the way to visual execution and development support. Your main focus will be crafting creative, delightful, and intuitive experiences into new features and delivering those to our community–broadcasters and viewers alike. You constantly look for ways that we can accomplish our objectives through experiences that are enjoyable and meaningful for real people.
What you'll do:
Design user interfaces and flows that demonstrate a high level of craft and thoughtfulness about the holistic product experience. Explore ideas at high-fidelity from initial concept to a series of pragmatic design deliveries. Present well-rationalized solutions, comfortably discussing pros and cons.

Own the design goals, explorations, deliverables, and shipping quality of your features and experiences end-to-end. Provide solutions for the ideal case, edge cases and transitional states in your work. Drive agreement and shared understanding of where product goals and design goals meet, and look for new benefits to your solutions along the way. Be the main guide for engineering on the path toward a high quality user experience. Perform detailed design QA on implementation of your work, so that users are getting the best experience possible that you designed with them in mind.

Develop, demonstrate and drive design principles and guidelines. Find inventive ways of solving problems while using innovations by teammates, and push your patterns to scale for other uses as well.

Dedicatedly keep product and engineering informed of design progress and solicit input throughout the journey. Actively engaging peers in concept development, iteration, delivery and implementation quality is a key skill.

Delight the user and deliver user value. Balance our design principles with our company goals and discover creative, elegant solutions we can ship.
Who you are & What you've done:
10+ years experience working directly with engineers and designers in product design roles. You demonstrate fluency with Figma, Photoshop, Illustrator, or other design and prototyping tools.

A passionate designer with strong foundations. You've built outstanding consumer products in the past and possess strong visual and user interface design skills, as well as user-centered design principles.

You have extensive experience and skill at owning a combination of user research, interaction design, visual design, and design QA with engineering.

You can quickly work through a number of design options, from near-term to an ambitious north star, filter through to the most successful design based on product goals and design principles, and articulate the pros and cons of a few options to help yourself and the team decide on a final option for selection and refinement.

You enjoy collaboration and learning from your peers, as well as finding opportunities to share your knowledge and experience in a constructive, supportive way that helps others identify and leverage opportunities in design critiques and engineering builds.

You have an affinity for consistency, color-use, typography, and a keen eye for subtle details. You know when to push the boundaries of the interface guidelines. The details matter, and you are committed to getting it right.

An effective communicator. You share your design thinking by stating upfront the design goals and user flows you are solving for. You convey your opinions to peers respectfully, candidly and with clear expertise.

You possess a natural tendency to take initiative and own projects. You learn through critiques, look at any problem from many angles and seek an excellent outcome that meets goals, constraints and your high standards.

You are consistently looking to develop new skills, adopt new tools, and continuously hone your craft to stay on the cutting edge of product design.
The starting base pay for this position is as shown below. The actual base pay is dependent upon multiple job-related factors such as professional background, work experience, skills, and market demand. These considerations can cause your base pay to vary. All full-time employees are also eligible for equity compensation and benefits.
The overall market range for this role is typically $155,125 - $182,500.
We are committed to an inclusive and diverse Caffeine. We believe that different perspectives lead to better ideas, and better ideas allow us to better understand the needs and interests of our diverse, global community. We welcome people of different backgrounds, experiences, abilities and perspectives and are an equal opportunity employer.