People Operations Administrator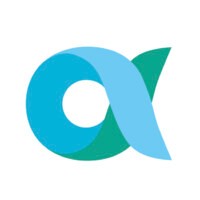 Arine
People & HR, Operations
San Francisco, CA, USA
Posted on Saturday, April 22, 2023
Based in San Francisco, Arine is a rapidly growing healthcare technology and clinical services company with a mission to ensure that individuals receive the safest and most effective treatments for their unique and evolving healthcare needs. Non-optimized medication therapy results in more than $520 billion of waste, avoidable harm and hospitalizations each year. Arine solves these issues through our software platform, combining data science and clinical expertise to develop personalized care plans for patients and their care teams. Arine works with leading healthcare organizations to provide and facilitate clinical interventions that result in significant health improvement for patients.
Arine is looking for a highly organized candidate that is excited to grow their career in HR. This is a brand new position that will work across teams to support both functions as well as managing the office. The ideal candidate can easily work in a fast paced environment and switch between tasks frequently. This position will be onsite at least 3 days a week.
Responsibilities:
Human Resources - about 90% of your time:
Onboarding all employees

Create onboarding tickets, welcome emails, and coordinate communication between stakeholders
Send out all agreements
Schedule onboardings and training
Order swag
Keep contracting agreements up to date
Assist with maintaining HR docs and dashboards; assisting with HR audits

Offboard employees
Be the first point of contact for general HR questions
Update the company org chart
Track and create HR reports and metrics
Assist with company wide employee surveys
Own the company event calendar and organize team events both online and in person
Assist with Clinical Operation administrative HR tasks
Coordinate team offsites - book travel, arrange hotels, reserve activities etc.
Assist with the employee recognition program and company all hands
Assist with Clinical Operation administrative HR task
Assist in other HR projects as needed
Office Management - 10% of your time
Manage office supplies and orders
Manage lunch orders
Be the main point of contact for building management ; set up access cards for new hires and guests
Qualifications:
2-3 years of experience working as office manager, admin, or HR admin
Experience working in a startup is a must
Advanced organizational and analytical skills; demonstrated ability to manage multiple tasks simultaneously
Ability to keep sensitive information confidential
Extremely detail oriented with a strong ability to manage a high priority project and confidential information
Passionate about company culture and the employee experience
Bachelor's degree
Ability to commute to our office on Market St in San Francisco at least 2-3 days a week & during team events
The posted range represents the expected salary range for this job requisition and does not include any other potential components of the compensation package, benefits and perks previously outlined. Ultimately, in determining pay, we'll consider your experience, leveling, location and other job-related factors. San Francisco Base Pay Range $65,000 - $80,000 USD.
Arine is a diverse and inclusive team. We are an equal opportunity employer. We welcome applicants from all backgrounds to apply regardless of race, ethnicity, religion, gender, sexual orientation, age, disability status, or other defining characteristics.
Check our website at https://www.arine.io. This is a unique opportunity to join a growing start-up revolutionizing the healthcare industry!