Network Manager - Freight Forwarding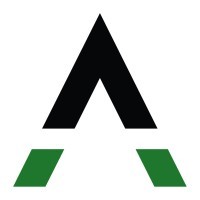 Airspace
Remote · Germany
Posted on Thursday, October 6, 2022
Company Introduction:
Airspace is a tech-enabled freight forwarder that's redefining how the world's most critical packages are delivered. Headquartered in Carlsbad, California, Airspace has employees who are based around the world. Our European headquarters is in Amsterdam, The Netherlands.
As a recognized leader in AI and machine learning, our team leverages data and patented technology to coordinate logistics across a global network of drivers and airlines. Our goal is to deliver those packages that are truly mission-critical in a way that is faster, more transparent, more secure, and more accountable than ever before. The items we deliver range from organs for transplant, to parts for critical machinery including grounded aircraft and highly sensitive components such as semiconductors.
Airspace has been rated one of America's best Startup Employers, listed as one of CNBC's Disruptor 50 companies, and featured as an Innovation and Disruption leader by CBS News. Airspace has the support of leading investors such as Telstra Ventures, HarbourVest Partners, Defy Partners, DBL Partners, and Scale Ventures. To date the company has raised more than $140m.
The company is growing rapidly and serving more places around the world than ever before. We are looking for passionate, motivated individuals who want to make an IMPACT every day to help us execute on our mission of reshaping the world of time-critical logistics.
Expanding our services in Europe
Airspace is growing rapidly and we are looking for a Network Manager, Germany to establish a high class network throughout Germany and Europe (Middle East, North Africa) by selecting road, - courier partners, airlines, handling agents, customs brokers, to set quality and cost targets with all partners and manage that they are kept.
In this role you will join our fast growing Operations team in Europe and report to the General Manager, Europe. You will coordinate, monitor and supervise the European network strategies for Airspace in your designated area, in such a way as to accomplish the quality and cost targets of the European network.
Your contribution is key as we continue to scale our business internationally. Help us bring our transformational logistics service to market with your knowledge and experience.
This position is remote, and based out of the Frankfurt, Munich or Stuttgart area, ideally in close proximity of their respective gateways (FRA, MUC and STR).
Responsibilities:
Ensure our Sales team receives information and solutions to respond to/on RFQ's, FRP's and RFI's (ad hoc and structural tenders) as well as market trends and development;

Upon demand support on or with projects in the region, country or location, taking into account Airspace's guidelines, in such a way as to provide the operations team with the necessary resources and guidance to achieve the objectives

Ensure that the network has the best in class partners in place ensuring

qualitative market penetration, taking into account the financial and operational strategy of Airspace;

Ensure that projects or processes to be implemented are handled in the best interest of Airspace, Customers and stakeholders.
Required Skills:
A minimum of 5 years of logistics or freight-forwarding exper

ience in a similar role

Thorough knowledge of the time-critical logistics industry and a strong understanding of applicable regulations and restrictions

Proven track record of project management

A problem-solving mindset

Result driven in leadership, quality and cost

Willingness to learn and constantly improve

Motivated and experienced to work in an international environment. Ideally experience with a US headquartered company

Service minded team player

Strong written and verbal communication skills

Business fluency in English, German language skills are mandatory

Willingness to travel and ability to deal with change
Core Values:
We are One Team

. We believe we all accomplish more when we are working together.

We make an Impact

. We are determined to have a positive influence on our environment, our customers, our industry, and our world.

We are Passionate

. We care deeply about our mission and are not afraid to raise the bar.

We are Transparent

. We pride ourselves on having open, honest, and sincere communication with our team and customers.

We are Innovative

. We never settle and are always striving to improve our product, service, and ourselves.
About Airspace:
From life-saving organs to essential machinery components, Airspace is trusted by the world's largest companies and most critical healthcare organizations to move their most time-sensitive shipments on time, every time. Our proprietary AI-powered platform is the most advanced of its kind- awarded and protected by multiple patents, it provides speed, reliability, and transparency unrivaled in time-critical logistics. We are thinkers, builders, and doers; from building and deploying AI in the world to assembling a world-class operations team, Airspace is on a hypergrowth trajectory while remaining hyper-focused on the needs of our customers and team members.
With offices in the United States in Carlsbad, CA, Dallas, TX, and in Europe in Amsterdam, Frankfurt, Stockholm, and London, we are rapidly scaling into new markets and industries while continuing to innovate and maximize value for our customers. Backed by leading investors including Telstra, HarbourVest, Prologis, Qualcomm, Defy, and others, Airspace has raised $140M to date.
Join our team of 300+ technologists, futurists, and industry veterans as we work as One Team to revolutionize time-critical logistics.
Airspace is proud to be an Equal Employment Opportunity and Affirmative Action employer. We do not discriminate based upon race, religion, color, national origin, gender (including pregnancy, childbirth, or related medical conditions), sexual orientation, gender identity, gender expression, age, status as a protected veteran, status as an individual with a disability, or other applicable legally protected characteristics. Additionally, Airspace participates in the E-Verify program for all locations.
For this role the acquisition of recruitment agencies is not appreciated, thank you for your understanding.